Voices for nature in Stockholm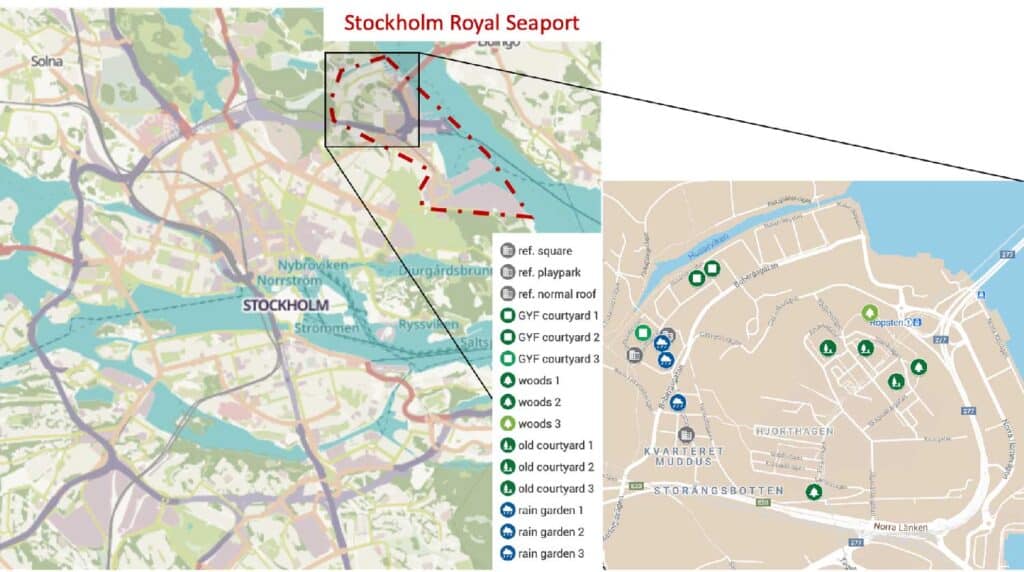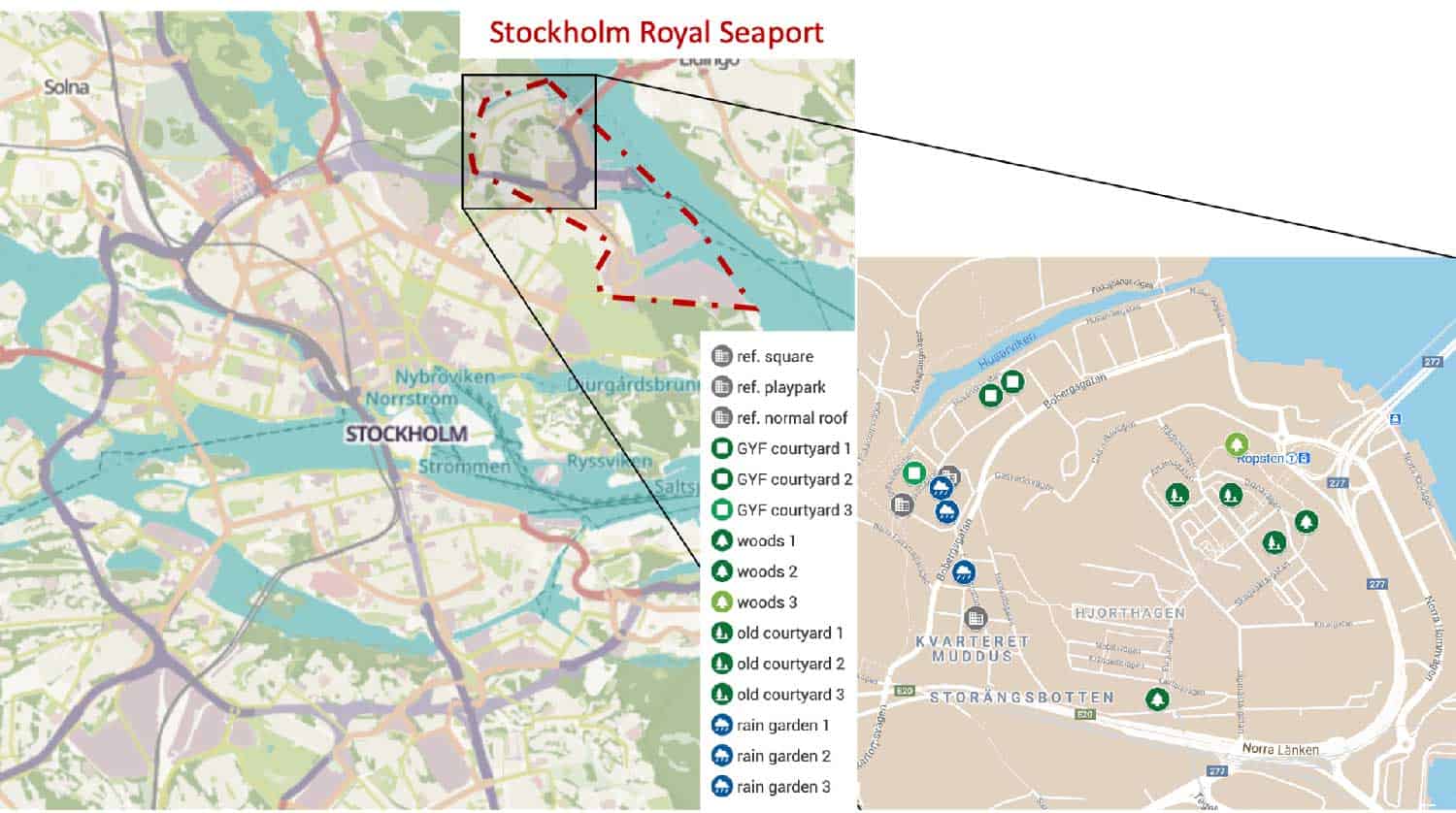 In Stockholm Royal Seaport, we investigate different ways in which smart technologies can strengthen feedback and dialog between nature and people, in order to better understand the "voices of nature", especially when nature is under pressure. To this end, in partnership with the City of Stockholm, 11 out of 18 planned wireless weather stations have been set up in different green spaces, including courtyards, squares, playgrounds, parks and green roofs, built into the urban matrix. The map shows the locations and the pictures an example of the weather station.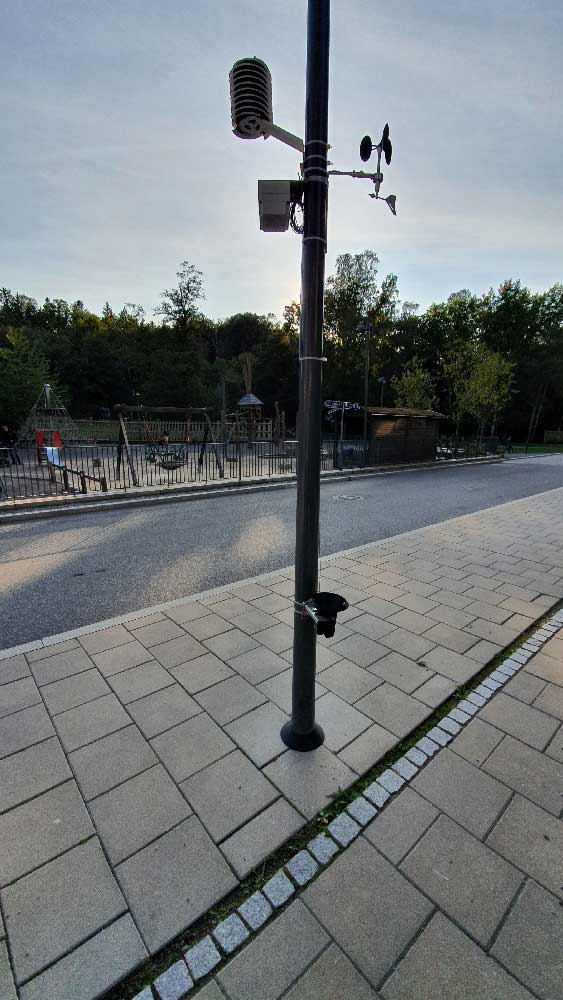 The weather stations measure atmospheric conditions (humidity, rainfall, temperature, wind speed) and soil moisture at the very local scale. They are connected to the Internet-of-Things so they can be installed almost at any location. We use them to monitor in real-time the ability of ecosystems to function as nature-based solutions for climate change resilience and adaptation. This will allow us to understand the performance of nature-based solutions across seasonal variation and under extreme weather conditions in terms of their direct impact on the local climate. The real-time data is being collected by the sensors. We are currently working on an online platform with Senscity that displays and analyses the data. This is in beta phase of development currently and we are hoping to launch accessible live data streaming and visualization by early spring 2021.
More information:
Timon McPhearson, timon.mcphearson(at)newschool.edu
Artur Branny, artur.branny(at)su.se
Project coordinator Associate Professor Erik Andersson, erik.andersson(at)su.se
Stockholm Resilience Centre (SCR), University of Stockholm