Stockholm Royal Seaport (SRS) is a case study area for WP4: Technology, biodiversity and the voices of nature. The area is the largest urban development area in Sweden with at least 12,000 new homes and 35,000 workplaces. Planning work started in the early 2000s and the new city district will be fully developed around 2030.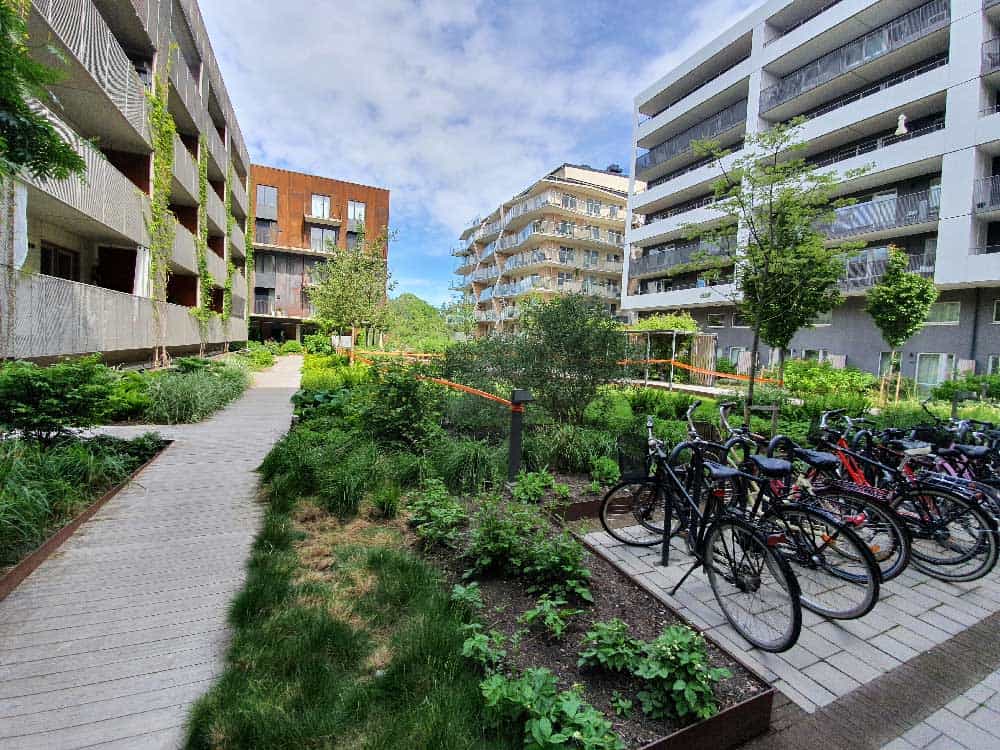 In 2010, Stockholm City Council, nominated Stockholm Royal Seaport to be a sustainable urban district and an international model for sustainable urban planning. There are many examples that demonstrates this commitment. One of the main objectives in Stockholm Royal Seaport is to limit greenhouse gas emissions. As part of this work, the City of Stockholm joined the C40 network and the Climate Positive Development Program and adopted the framework. The expected outcome of this collaboration is that the Royal Seaport project will become a climate positive urban district. The SRS also attracted initiatives with smart city agendas and it currently hosts several ongoing projects including Senseable Stockholm Lab, a KTH-MIT collaboration, and Stockholm city led smart traffic and lightning programmes (https://smartstad.stockholm/).
In the context of urban greenery, SRS is the first districts in Stockholm using a 'green area factor' system for integrating green and grey infrastructures on a local level of a single plot. The green area factor means that the planning of the green areas is integrated into the work from the very beginning, as it must be presented in the planning documents. For instance, a couple of the most northern districts, Norra1 and Norra 2 hold the highest score in the area GYF=0.6. This recognition makes SRS a great testbed for understanding ecological-technological linkages and interactions.
For more information on the district please visit https://www.stockholmroyalseaport.com/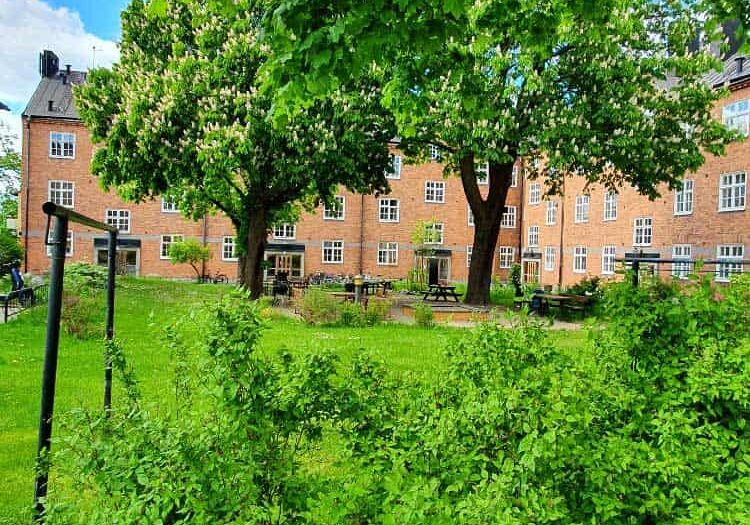 Project coordinator Associate Professor Erik Andersson, erik.andersson(at)su.se
Stockholm Resilience Centre (SCR), University of Stockholm