Hørgaarden Copenhagen – PPGIS Survey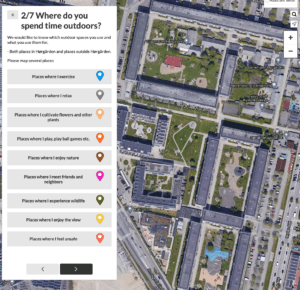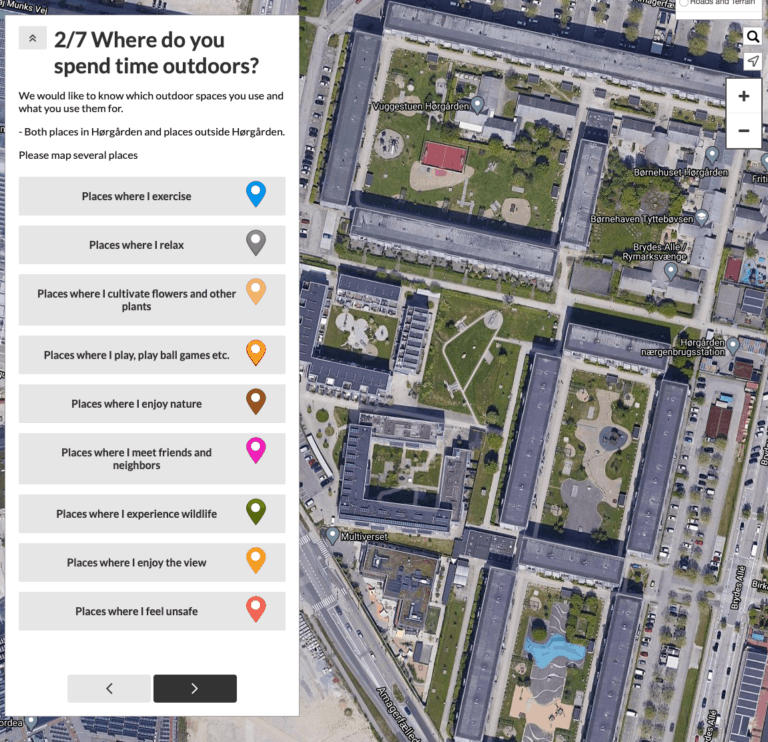 In collaboration between local stakeholders and the SmarterGreenerCities Copenhagen-based researchers, an internet-based survey has been created and is soon about to be launched.
The survey concerns the use of the outdoor areas in Hørgaarden, Copenhagen – a multi-ethnic neighbourhood, that is about to undertake some major changes regarding outdoor spaces.
Over the next 4 years, several changes in the outdoor areas in Hørgården will happen – A new bicycle path will be made, and new outdoor spaces created, with focus on wild nature, rainwater management, play, recreation and social activities.
Participants in the study, will contribute with insights about what is already working well, and whether there are areas in need of special efforts.
The survey will perform a baseline study of current conditions and is designed to shed light on how the changes in the outdoor areas affect the satisfaction of living in and visiting Hørgården. Therefore, the survey will be repeated in 4 years, when the physical renovation project is completed.
Key concepts explored regards social inclusion, safety and uptake of knowledge in the design- and governance processes related to the outdoor areas.
More information:
Maja Steen Møller, masm(at)ign.ku.dk
Anton Stahl Olafsson, asol(at)ign.ku.dk
Project coordinator Associate Professor Erik Andersson, erik.andersson(at)su.se
Stockholm Resilience Centre (SCR), University of Stockholm