Local wireless sensors enable smarter and greener plans
The second policy brief of the SMARTer Greener Cities is now published. Read more here. We propose recommendations for urban planners, developers and researchers based on one-year-long local weather observations at the biggest flagship of sustainable urban development in Sweden – Stockholm Royal Seaport.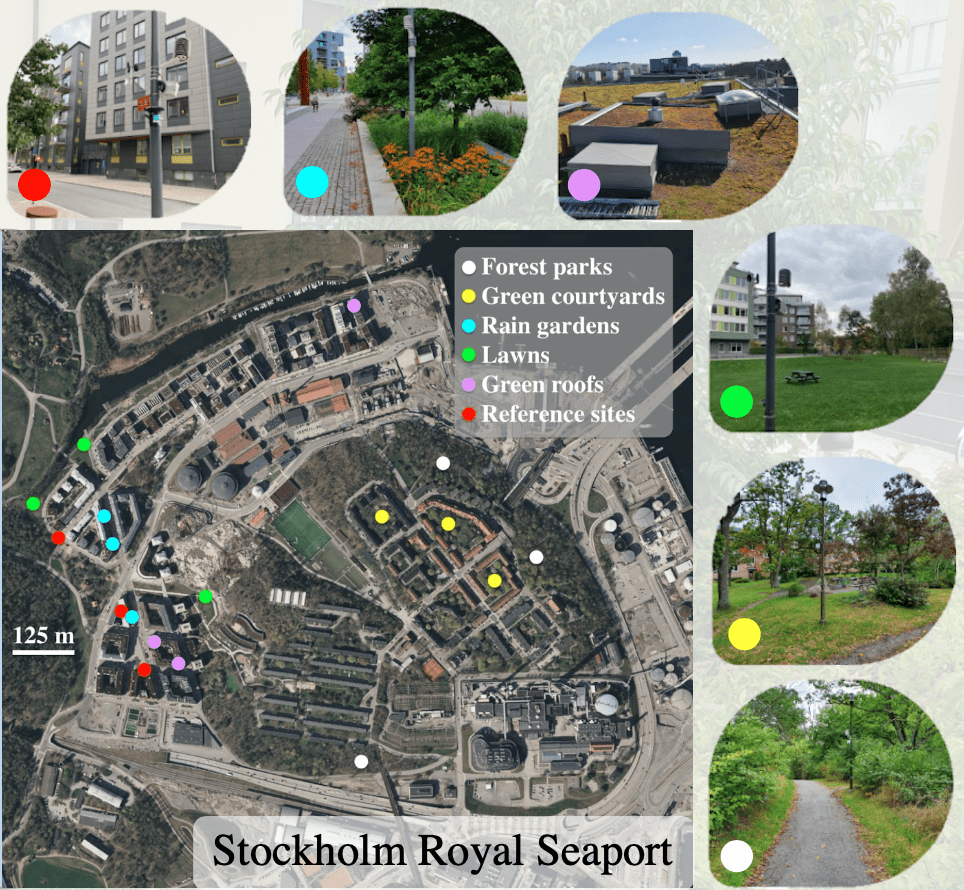 We deployed wireless weather stations at 18 sites across 6 different types of urban infrastructure – 5 nature-based solutions: forest parks, green courtyards, lawns, green roofs, rain gardens; and gray reference sites.
We investigated the cooling effect of the green elements across seasons in 2021. These are a few insights:
Local wireless sensors enable smarter and greener plans and have the potential to support adaptive management of green spaces.
Nature-based solutions are situated. Their performance depends of their scale and surroundings. Forest parks are the coolest and the green roofs are the warmest green places.
Green area cover index (GYF) does not fully predict cooling effects of NbSs. Many NbSs show very similar cooling performance despite large differences in the green area cover index.
Read more here
Project coordinator Associate Professor Erik Andersson, erik.andersson(at)su.se
Stockholm Resilience Centre (SCR), University of Stockholm