The First Policy Brief is out!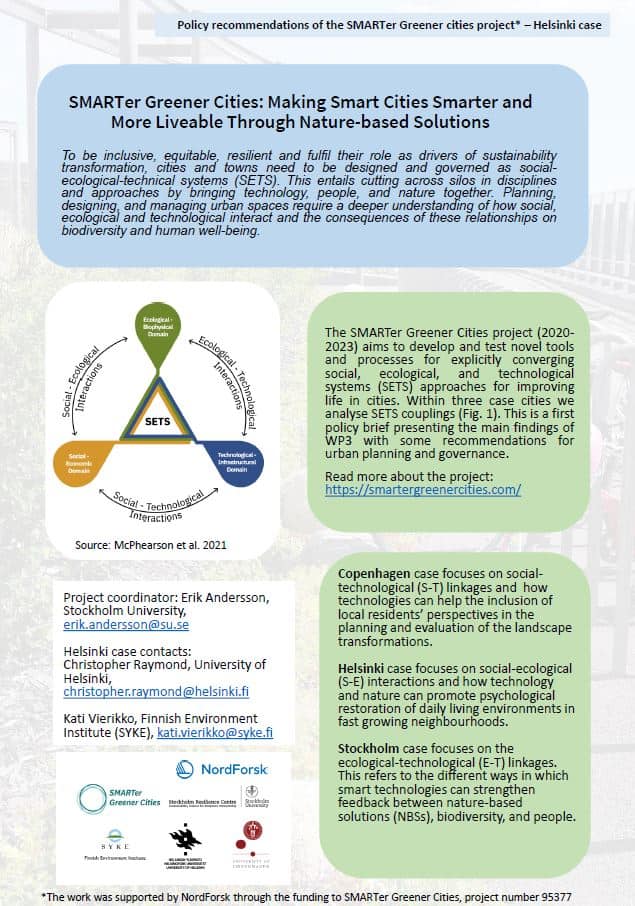 The first policy brief of the SMARTer Greener Cities has now been launched. We propose recommendations for urban planners and researchers based on our research on how technology and nature can promote multisensory experiences and psychological restoration in two residential areas in Helsinki, Finland.
Recommendations:
Be smart and green with your plans
It's not just noise but also the sound of life
Restorative and valued places are not just visual but multi-sensorial phenomena
Read more and download the paper here.
Project coordinator Associate Professor Erik Andersson, erik.andersson(at)su.se
Stockholm Resilience Centre (SCR), University of Stockholm